November 18 at the Tacoma Dome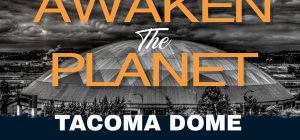 1 Thessalonians 5:14 Now we exhort you, brethren, warn those who are unruly, comfort the fainthearted, uphold the weak, be patient with all. (NKJV)
Colossians 2:8 Beware lest anyone cheat you through philosophy and empty deceit, according to the tradition of men, according to the basic principles of the world, and not according to Christ. (NKJV)
Ephesians 5:6-8 Let no one deceive you with empty words, for because of t
hese things the wrath of God comes upon the sons of disobedience. 7 Therefore do not be partakers with them. 8 For you were once darkness, but now you are light in the Lord. Walk as children of light (NKJV)
Considering that something may be wrong, misleading or deceptive can be very difficult especially if we are somehow already convinced of its legitimacy. At Calvary Church we are committed to growing in our obedience to God. He has given us His word in the Holy Bible. It is the final authority on all matters. With that in mind, we feel that it is necessary to point out some growing concerns of erroneous behaviors among professing Christian groups and leaders.
The message of the Bible has always been divisive. Jesus said that He came to bring division, not peace (Luke 12:51-53). In context, he was simply pointing out that the message of the gospel divides people from the world. Following Jesus is to separate from the ways of this world. That includes the various religious doctrines of men that continue to creep into the church through false teachers in an attempt to deceive. While it is greatly grievous to see these deceptions become rampant and widely accepted as "Christian," it is no surprise. We knew that it would be this way! (Matthew 7:15, Acts 20:29-30, 2 Peter 2:1)
We may not be surprised, but that does not mean that we should not stand against these deceptive doctrines! It is for this reason, for the sake of the gospel, for the sake of souls, that we point out these deceptions. The "love of Christ compels us" (2 Cor. 5:14) to point out the difference between what the Bible says and what too many false teachers are communicating.
We are here sharing this information. We ask that you, the reader, would be as the Bereans were, "searching the scriptures to see if these things are so" (Acts 17:10-12). Please do not take our word, but look to the Word of God. May we all grow in obedience to King Jesus!