By Leo Kelion
March 7, 2017
A note from Pastor Kevin Lea follows this article.   
Wikileaks has published details of what it says are wide-ranging hacking tools used by the CIA.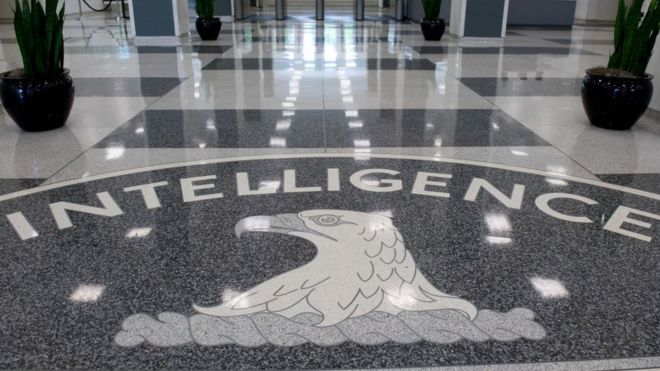 The alleged cyber-weapons are said to include malware that targets Windows, Android, iOS, OSX and Linux computers as well as internet routers.
Some of the software is reported to have been developed in-house, but the UK's MI5 agency is said to have helped build a spyware attack for Samsung TVs.
A spokesman for the CIA would not confirm the details.
"We do not comment on the authenticity or content of purported intelligence documents," he said.
A spokesman for the UK Home Office was unable to comment.
Wikileaks said that its source had shared the details with it to prompt a debate into whether the CIA's hacking capabilities had exceeded its mandated powers.  The NSA faced huge embarrassment when many of its secrets were revealed by Edward Snowden, and now the CIA appears to face similar problems, the BBC's security correspondent Gordon Corera said.
Hacked TVs
The effort to compromise Samsung's F8000 range of smart TVs was codenamed Weeping Angel, according to documents dated June 2014.
They describe the creation of a "fake-off" mode, designed to fool users into believing that their screens had been switched off.
Instead, the documents indicate, infected sets were made to covertly record audio, which would later be transferred over the internet to CIA computer servers once the TVs were fully switched back on, allowing their wi-fi links to re-establish.
Under a "future work" section, it is suggested that video snapshots might also be taken and the wi-fi limitation be overcome.  Samsung has not commented on the allegations.
Apple attacks
Wikileaks also claims that as of last year, the CIA has built up an arsenal of 24 Android "zero days" – the term given to previously unknown security flaws in code.
Some of these are said to have been discovered by the
To read this article in its entirety, go to: http://www.bbc.com/news/technology-39193008

Note from Pastor Kevin Lea:  The Bible predicts a time where a global leader will be able to control the citizens of the world.  To do so will require a massive global police state with unprecedented powers to collect intelligence.  "The Internet of Things" is making this information gathering system a reality.  Although this Wikileaks release will be troubling to the CIA's of the world, in the long run it will only be a speed bump on the way toward global surveillance oppression of the world's citizens. 
 Most of mankind rejects God and actually want the government to be their provider and god.  Well, they are going to get what they want, but they will live to regret it during their life on earth and also in the life to come.
 The rest of us who love the fact that Jesus is King of Kings and Lord of Lords want Him to rule over our lives.  We know that He sees all that we say and do, and yet He was still willing to go to the cross and die on our behalf, giving forgiveness to all who humbly confess their sinful deeds and repent of their opposition to God's law.  When we do, God gives us His grace and mercy and changes our heart so that we no longer want to sin and don't care that He is watching.  What an awesome day it will be when He returns to bring comfort to those who love Him and have been given everlasting life!  
 It's your choice – Fearing God beats fearing the government, and it ends better.